Dubbed The Gentleman Magician by his clients, Bruce Glen's performances can be customised for unforgettable private parties or mesmerising corporate events. Your guests will long remember the charming, smiling presence of The Gentleman Magician.
Whether he is amazing your guests with his world class close-up magic, or intriguing them at his unique Magical Soirées, Bruce Glen believes that every audience member is a VIP. You can trust him to treat your guests with absolute courtesy and respect.
Bruce brings a tantalising touch of excitement to any event, including:
Business Dinners and Lunches
Product Launches
Cocktail Parties
Trade Shows and Exhibitions
Training Sessions and Seminars
Christmas and End of Year Parties
Birthdays, Anniversaries
Weddings
B

usiness
EVENTS
♦
With a background in radio, television and marketing communications, Bruce is one of the few full-time, professional magicians who can speak the corporate language.
He is a professional presenter and a trained, experienced actor.
Bruce has provided specialist communications advice to some of Australia's leading companies including: American Express, Coca-Cola, Optus and Mars Confectionery.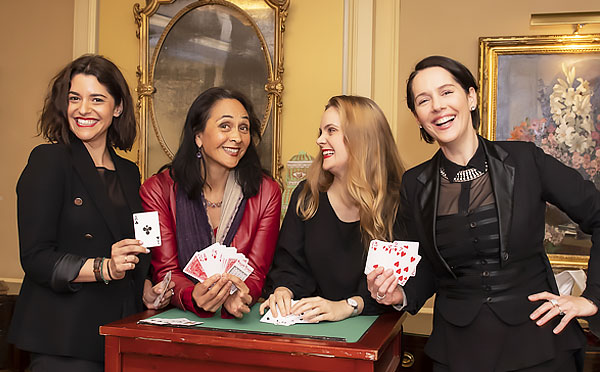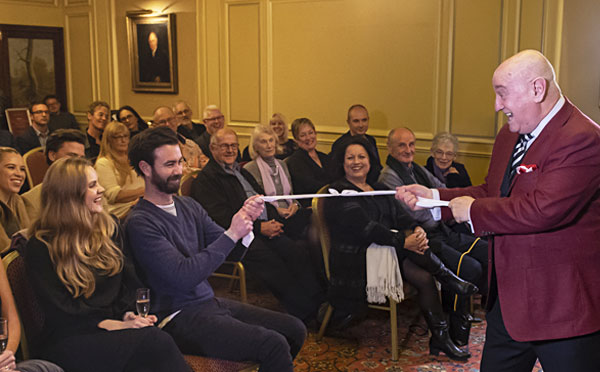 U

p Close
& PERSONAL
♦
Bruce will walk amongst your guests and make magic happen before their very eyes and in fact, in their own hands (they will also be surprised at what he seems to know about them!). Bruce Glen's magic is fun, involving and the perfect icebreaker. His skill is not only in the creation of startling, seemingly impossible events – but also in his ability to interact charmingly and intelligently with those most important people – your friends and clients.
P

rivate
SOIRÉES
♦
Imagine hosting a bespoke Magical Soirée for your next business or private function… on the date of your choice… exclusively for your VIP guests… tailored to your specific needs.
The 70 minute Magical Soirée show (as presented on Friday & Saturday evenings) can be performed – at the magnificent Sir Stamford at Circular Quay – on a date of your choosing (subject to availability).
Your Private Soirée will be a truly unique event guaranteed to live long in the memory of your business associates and friends.